Cellular Foamed PVC
Contact our Plastic Extrusions Sales department for further selections or for a quotation on a specific design:
Michael Casey Jr. - 508-583-8200 Ext. 3094 -

[email protected]
ECONOMICAL, LIGHTWEIGHT BENEFICIAL MATERIAL
PVC is a very versatile plastic material and is a great material to foam. Rigid PVC in its non-foamed state is one of the most economical, rigid, unreinforced thermoplastic materials commercially available. Barbour Plastics strongest, highest impact, exterior grade compound has a specific gravity greater than 1.40. We have the ability through varied foaming techniques to reduce the weight and control the specific gravity anywhere between a 0.35 and 1.20 density. If you have thick profiles and need weight or cost reduction or require a material with good thermal insulation values, then foamed PVC should be considered.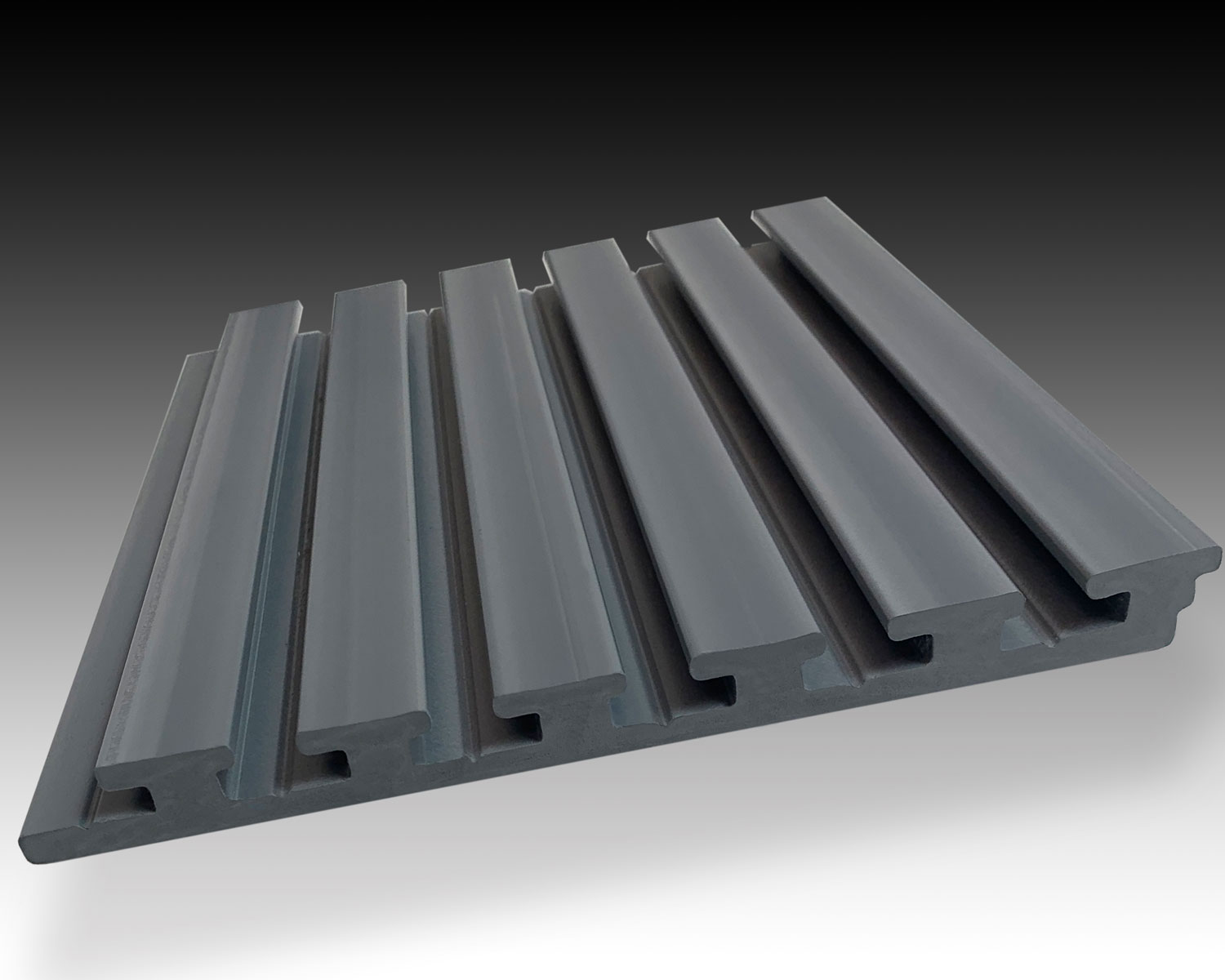 PVC Foamed Extrusions is a great choice for applications that require:
GOOD INSULATION PROPERTIES
Thermal Barrier
Low Temperature Wire Insulation
LIGHT WEIGHT MATERIAL
Material Cost Savings as Compared to Traditional Non-Foam PVC
Specific Gravity as Low As 0.35 for Low Density Applications Like Trim and Moldings
Specific Gravity as High As 1.3 for Applications Require Lower Weight and Good Mechanical Strength
FREE FOAM ADVANTAGES
Lightest Weight, Softer Skin
Lowest Part Cost
Lowest Tooling Cost
CELUKA FOAM ADVANTAGES
Provides Strong Outer Shell to Add Structural Integrity to Profile
Provides Better Dimensional Stability
High Gloss Finish
Stronger Fastener (screw) Retention